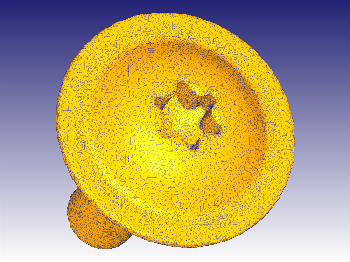 FORMING EXPRESS (3D) is an-easy-use process simulation system designed to analyze the three-dimensional (3D) flow of complex metal forming processes. FORMING EXPRESS (3D) is a practical and efficient tool for designers and engineers to predict the material flow in cold forming and hot forging operations without the cost and delay of shop trials.
FORMING EXPRESS (3D) is a hybrid system that blends the ease-of-use of a wizard style with the flexibility of an open system. FORMING EXPRESS (3D) is widely used by small and mid-sized companies where production engineers and designers run simulation in addition to a wide range of other duties. FORMING EXPRESS (3D) provides a die stress analysis capability that has proven invaluable in improving tool life.
Based on the finite element method, DEFORM has proven to be accurate and robust in industrial application for more than two decades. The simulation engine is capable of predicting large deformation material flow and thermal behavior with astonishing precision. DEFORM is the most widely used simulation program in the world by leading research institutes and manufacturers. See our product information for additional details.